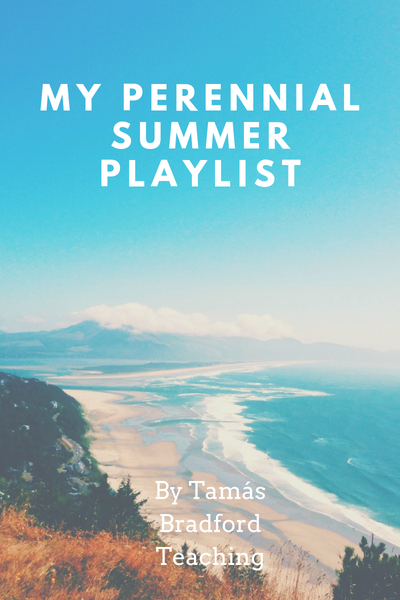 *This text contains affiliate links. If you buy via these links, I get a small percentage with no extra cost for you!
Hi all! Am I the only one who hates the long journeys to holiday destinations? Every year they seem to get longer and longer and, for me, music is the ultimate way to shorten the journey. The summer months have finally made it to us and it's about time we really got going on our journeys. Here you're going to see my favourite summer playlist… EVER and along the way a little dose of active listening will also enhance your journey!
# 10: Here Comes The Sun The Beatles
#9 Walking On Sunshine Katrina and the Waves
#8 Cruel Summer Bananarama
#7 Surf City Jan and Dean
#6 Girls Just Wanna Have Fun Cyndi Lauper
#5 Berry Rides Again Steppenwolf
#4 Born To Be Wild Steppenwolf
#3 The Passenger Iggy Pop
#2 Good Vibrations The Beach Boys
#1 On The Beach Chris Rea
It doesn't matter in what order you listen to these songs because they are all absolute classics and deserve to be played lots of times on that journey to your summer holiday destination.
Once you've made it to your destination and you would like something a bit different, then how about playing my new game to wipe the summer blues away: musician, band, song based on the game in German called 'Stadt, Land, Fluss – City, country, river'. I'm sure this will make your summer holiday even more fun and enjoyable. To receive the game template, just sign up for my newsletter.
Have lots of fun and I'll see you on the beach walking on sunshine!