How to learn a foreign language the best way
Best ways to learn a foreign language
Welcome once again to the latest edition of this blog! Today I'm going to give you some important ways to learn a foreign language. Before I give my qualified tips as a teacher, let us read what some of my friends responded to a survey how they learnt a foreign language.
Bogi: "Look for penpals, make friends with native speakers 😉" "
Rita: "I think that films and reading are all very good, but perhaps the best way is if someone has a partner in the target language".
Tashina: "The absolute best way is to have a friend or instructor help you out with your language. Look up English idioms. Look up slang. These things will help you blend in as a 'native speaker' as you progress further. Make sure you know ahead of time how you want to present yourself. If you would rather be understood by everyone or have more sophisticated language skills. Never be afraid to ask questions."
Thank you girls for your contributions!
These are all valid points and I will go into them in more depth later in the article.
At the bottom of the article, you will find a list of useful websites where you can practice your English.
The four key skills of language learning
We're going to look at the four key skills and how we can improve them:
Listening

Reading

Writing

Speaking
So, let's get going!
'Watch and listen!'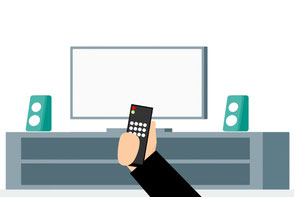 With the development of technology, we have numerous ways of enhancing our listening skills:
·     
   Online platforms to watch and listen
       Listening to radio / CDs / MP3s etc. (easiest way)
·     Watch films 
·     Watch TV series, documentaries and films you already know (my personal recommendation)
By watching or listening to BBC news programmes, you will pick up the correct pronunciation, and by listening to various other sources, you will also become familiar with various accents and dialects. 
Read whatever text comes before you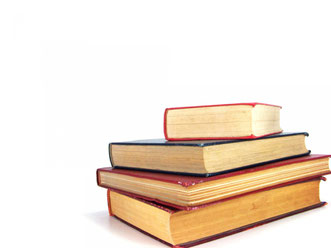 Here are some ways you can improve your reading skills a lot:
  

Read literature. It doesn't have to mean picking up a book and reading from cover to cover. No, you can just dip in and out! You can read novels, short stories or poetry as well. Some people would say poetry is for old romantics, but not necessarily! There are some contemporary poets who write about the world as we experience it and they use language to portray the society we live in.
 

Read newspapers, websites, blogs, magazines or cartoons. The topic could be anything, from news to fashion, from football to gardening. 
Read any information you come across in the target language (user manuals, health or medication advice, weather forecast, etc.)
If you visit a country that uses the target language, read everything you can see on the street, on public transport or in shops: posters, adverts, labels, warnings, etc. 
Writing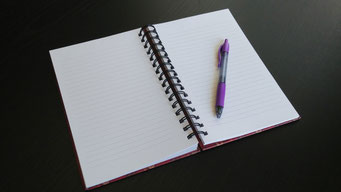 With reading, also comes writing. For some language learners, writing to penfriends is one of the easier ways of learning their target language. From personal experience, I always preferred speaking! Writing can be anything from letters to friends to writing a personal diary or longer essays and perhaps even stories. There is, however, a method that many overlook, which is writing songs. The famous Swedish band ABBA wrote most of their songs in English and look where it got them! I'm not suggesting that you will become world-famous, but if you like music a lot, then try writing something in the target language. This not only improves your writing skills, but then it also increases the next skill, which is, in my opinion, the most important of all the skills.
Let's talk!
So, you've been watching movies, reading different genres of books, written letters to someone who speaks the language you're learning and now it's time to meet them. It doesn't help if you can't communicate with the person. Speaking is paramount to be able to communicate with someone. If you're a business person and you need to talk to those around you, then speaking is probably the most important of all skills. As language learners, we need to be able to speak to someone, otherwise we can't make friends with them or can't do business with them. Do not be shy! The native speaker of your target language will not mind if you make mistakes. They may even find it charming. If you can, try to join a club or a chat group where you can speak to native speakers. Find a local native speaker who is happy to have a chat with you occasionally over a coffee (or a beer?).
And what about games?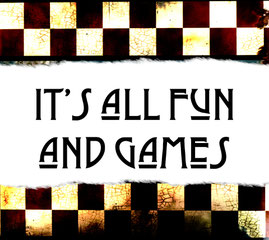 Online gaming could be a fun way of learning a language and improve a number of skills. You can also find a lot of exciting interactive language games on the Internet. So language learning does not have to be hard or boring!
Best way to divide time
As a teacher, I always tell my students to not try to cover all skills at once. My personal experience is that if you try to cover all four skills at once, you completely lose track of where you are and what you're meant to be learning. So here are my personal tips on how to sharpen your skills:
 

Pick one skill or activity to start with
Then start doing some work to enhance this skill e.g. reading books, watching films…
 

Set yourself a timeline to improve the skill: either an intensive period or over a longer period
Set yourself small targets e.g. 'I'd like to be able to understand the meaning of passage in a book or an episode of a series', or: 'I will collect short conversational phrases from this film'. 
Once the mini targets are set, motivate yourself to get to the targets
Finally, once you have achieved all your targets, get someone to test you; preferably a native speaker (for example: ask them in what situation you could use the new phrase and when it would be inappropriate) 
Should I learn by myself or in a group?
This is a good question! Some people prefer to achieve their targets by themselves, others prefer to be in groups. A paper from 2001 published by the EU said that you can learn via 'self-study / distance-learning OR a teacher'. I always preferred to be in a group of people because I felt it motivated me to become as good as others in that group. Whichever way you prefer, make sure it's the right way for you!
What about the myths?
There are some myths when it comes to learning in general and these apply to learning languages. Here are some of the most common myths that suggest we are not good at language learning:
 

Making mistakes

 

(people will laugh at us)
Being bad at languages in school (why try again)
Taking ages to learn grammar and vocabulary (I have no time for that)
Age puts no limits on learning a language. You can be still at school or happily retired. I have no problem teaching mature students or younger students. You are all just as welcome!
We all make mistakes when we learn languages. This should not demotivate you one little bit. In actual fact, you should use these mistakes to motivate you to not make them next time: we can all learn from our mistakes if we want to.
Even if you were unsuccessful at language learning at school, it doesn't mean you can't learn a language later in life. In actual fact with technological advancement, learning can be made so much easier and more fun!
The problem most language learners have is that they want to learn everything now and quickly. Take it all step-by-step! There's no need to learn the whole dictionary, because to get started it is enough to learn the basics and build it up from there.
How can I help?
I would advise you to start learning another language immediately! Even if you are a little bit older, the enjoyment of learning a new language is amazing and it really inspires to keep going!
I am offering Skype lessons or face-to-face lessons in Nürnberg, Germany. In our lessons we will use all of the techniques mentioned in this article, so check it out and contact me for a free trial lesson!
List of helpful websites
Here are a few links to some of my favourite websites. Of course, there are many more. If you need any inspiration on where you can learn, message me!
To improve your reading:
Online newspapers / Magazines: The Guardian, National Geographic, BBC Focus, Rolling Stone
 (affiliate product)  
For films:
Amazon Prime, Netflix
To improve your listening skills:
Add your favourite websites to the comments below!